Karl W. Palachuk
Need an Entertaining and Dynamic Speaker for your Conference?
Karl can do that!
Karl W. Palachuk is a speaker and author who has trained technology consultants and business owners all over the world. He's the author of twenty books, including all of the best-selling books on the topic "managed services."
Karl speaks on work/life balance ("Relax Focus Succeed"), emerging trends, best business practices, and the emerging trends of small business technology.
In an average year, Karl speaks to 30-40 groups in four countries. Read more about Karl on his Wikipedia page.
Karl's books include the four-volume Managed Services Operations Manual, Project Management in Small Business (with Dana Goulston), and Managed Services in a Month (the hottest selling book on managed services for more than ten years).
You want your event to be education, entertaining, and inspiring. Karl leaves the audience talking – and thinking. As a powerful keynote speaker, a trainer, or a workshop coordinator, you'll receive rave reviews for choosing Karl Palachuk as a presenter for your next event.
Need Help Introducing Your Company or Product to Small Business Technology Consultants?
Karl can do that!
Karl has a large audience managed service providers, value-added resellers, and other technology professionals. As the author of many authoritative books, he has built an audience that listens to his opinions and seeks his advice. With these connections, Karl has helped dozens of companies get connected with MSPs and VARs all over the world. From Microsoft, Intel, and HP down to regional companies who just need to fill a room, Karl is well known and respected in the "SMB Community" – small and medium business consultants.
Karl's Speaking Destinations in the Last Thirteen Years
Karl's clients have included:
SolarWinds (LogicNow)
Auvik
Intel
VSP (Vision Service Plan)
Sherweb
Vipre
Zyxel
IT Glue
ConnectWise
The Channel Co.
Microsoft
Autotask
HP (Hewlett Packard)
Technology Marketing Toolkit (Robin Robins)
Cisco
ULink Network
Continuum (Zenith Infotech)
Channel Partners
Zynstra
SMB IT Professionals (Australia)
Untangle
The ASCII Group
SMB Nation
Business Solutions Magazine
ChannelPro SMB
HTG (Heartland Technology Group)
Exchange Defender
MSP University
Axcient
Bigger Brains
Level Platforms
Results Software
Stratascale
Doyenz
TigerPaw
Authority Publishing
SMB Technology Network
SMB TechFest
Reflexion
Third Tier
PacketTrap/Dell
LabTech
CharTec
Cloud MSP
Dental Integrators Association
StorageCraft
Vertical Axion
1 Life Fully Lived
Net Sciences
. . . and more!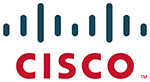 How can Karl help you?
Contact us today.